A French Mediterranean Restaurant
As the design team behind Loulou's, Robin Birley's now infamous private members club in Mayfair, London, it is no surprise that this new Bagatelle Monte Carlo shares some of its winning hallmarks. It is a sort of classical circus with secluded corners for schmoozing or snoozing or minding your own business, meets boisterous & playful dining for pea-cocking and turning heads as you dance circles on your banquette to house tunes. It is New York meets the Belle Epoque, with a little colonial sophistication, giving a little undefined mystery around its heritage & character. When asked for a sort of hedonism L&B have come up with a series of beautiful spaces. Lire en français
Bagatelle's most popular mainstays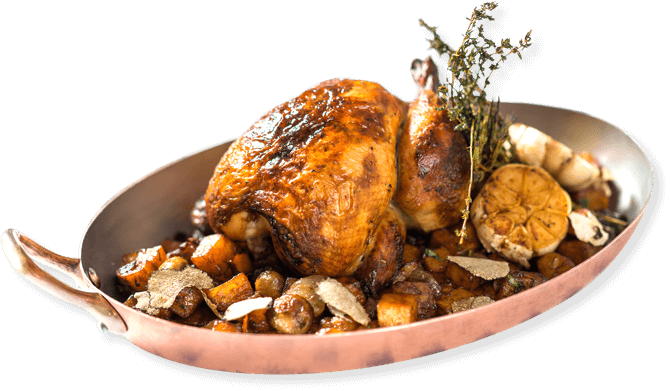 Poulet Rôti Entier à la Truffe
Whole truffled roasted chicken, baby potatoes chicken jus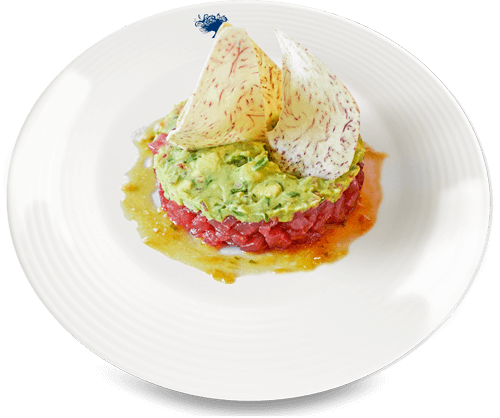 Tartare de Thon Bagatelle
Yellowfin tuna tartare, avocado, cilantro & lime soy vinaigrette
Meet the Founders
Aymeric Clemente & Remi Laba
The Bagatelle Brand came to life when business partners Aymeric Clemente and Remi Laba shared a desire to translate their previous experience in Hospitality in an environment that stood a lot closer to their idea of what a modern dining destination should be like, and was in line with their own aspirations. Today, they feel very fortunate to be able to expand Bagatelle globally in 9 locations and counting, and to find that their restaurant values resonate so loudly amongst the global dining scene. Aymeric and Remi are most proud of all the beautiful memories they have helped their customers build as well as being a witness to many wonderful life celebrations. To them, Bagatelle is a lifestyle, a way of life, where Joie de Vivre is a constant driver.
We look forward to meeting and dining with you soon. Please come say hello!


Rocco Séminara
Rocco Seminara est un enfant de la région Provence-Alpes-Côte-D'azur, né en 1977. Lors de ses études à l'école hôtelière Paul Valéry de Menton, Rocco Séminara découvre sa passion pour le métier de cuisinier. En 1996, il débute sa carrière dans la brigade de cuisine de l'Hôtel Martinez en tant que commis. Ses premiers pas au côté du chef Christian Willer et son sous-chef Jean-Yves Leuranguer, futur Meilleur Ouvrier de France cuisinier, le conforte dans ses choix. Rocco Seminara s'imprègne de la rigueur, de l'amour du travail et des produits de ce chef. En 1997, Rocco Seminara intègre le restaurant La Salle Empire de l'Hôtel de Paris pour une saison. Jusqu'en 2005, il occupe tous les postes de cuisine du restaurant Le Grill à l'Hôtel de Paris (une étoile au Guide Michelin) et y devient chef de parti dans la brigade de Sylvain Etievant. Lors de ces années, il a l'opportunité de se perfectionner à la fois grâce à des voyages de promotion à l'étranger comme à Singapour et lors de formation au sein de l'Ecole Lenôtre.
En 2010, Rocco Seminara rejoint son « mentor » Franck Cerutti au restaurant de la Salle Empire en tant que sous-chef. Il a aiguisé son savoir-faire, son goût, sa façon de sélectionner les meilleurs produits, au meilleur moment et de les cuisiner de la meilleure façon. Aujourd'hui, Rocco Seminara se nourrit toujours de cette sensibilité aux produits pour sa cuisine imprégnée de la Riviera. En 2016, il a remporté le prix Neptune, parrainé par Joël Robuchon au salon Agecotel (Nice). Au cours de sa carrière, Rocco Séminara a participé à des grands événements gastronomiques comme ceux organisés au sein de la Principauté de Monaco - en collaboration avec Christian Garcia, chef de cuisine du Palais Princier - et aux côtés de Franck Cerutti et d`Alain Ducasse. Dans cet esprit, Rocco Séminara s'est lancé pendant la saison d`été 2016, dans le Pop-Up projet du restaurant Pit Stop Ferrari à Monaco, en occupant le poste de chef exécutif.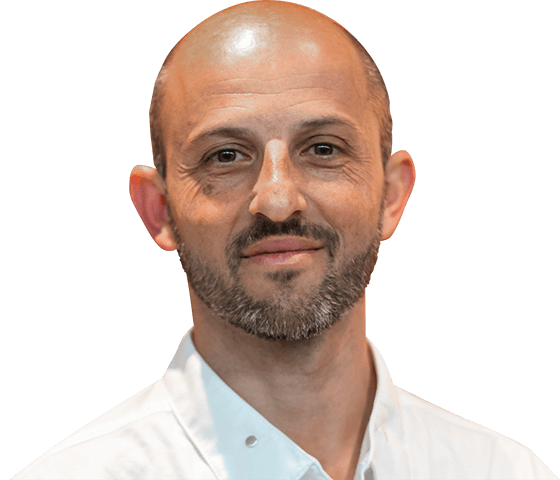 Address
15 Galerie Charles III
Monte Carlo 98000, MC
Press Inquiries
Kitchen Hours
Closed for lunch
Dinner: 7:00pm–12:00am
Hours of Operation
Monday to Sunday: 7:00pm-12:00am
Please be advised
For brunch, seating at table first.
Afterwards join us in bar area.
We hold reservations for 15 min
Age 21 and over (optional)
Dress code is casual chic
Required Passport ID (for visitors)